TÜV RNA Forges Strategic Partnerships to Drive Technological Advancements
Boxborough, Massachusetts – August 2nd, 2023 – TÜV RNA is pleased to announce its intent to form strategic alliances with industry leaders including AMETEK-CTS, ETS- Lindgren, Fair-Rite, Innova, and Rohde & Schwarz for its new Technology and Innovation Center located in Massachusetts. This state-of-the-art facility, spanning 20,000 square feet, will serve as a dynamic hub for comprehensive trainings, advanced laboratory testing, and collaborative office space. With the cooperation of these industry leaders, TÜV Rheinland will facilitate the integration of essential equipment, enabling the delivery of holistic customer solutions.
During the 2023 IEEE International Symposium on EMC+SIPI held in Michigan, Jonathan Kotrba, Vice President of Products Americas, expressed his enthusiasm for the strategic alliances: "We are thrilled to join forces with renowned industry players, as this collaboration empowers us to offer our customers an extensive range of advanced equipment and training. Manufacturers can now conduct comprehensive EMC testing, optimize their product development processes by reducing time-to-market, and ensure compliance with industry standards."
Thanks to these collaborations, the Training Center within the Technology and Innovation Center will provide access to state-of-the-art equipment, complemented by training programs conducted by field experts. These training sessions will be hosted by the above referenced industry leaders and possibly others in the future and will be conveniently housed at the TÜV Rheinland Technology and Innovation Center starting in 2024.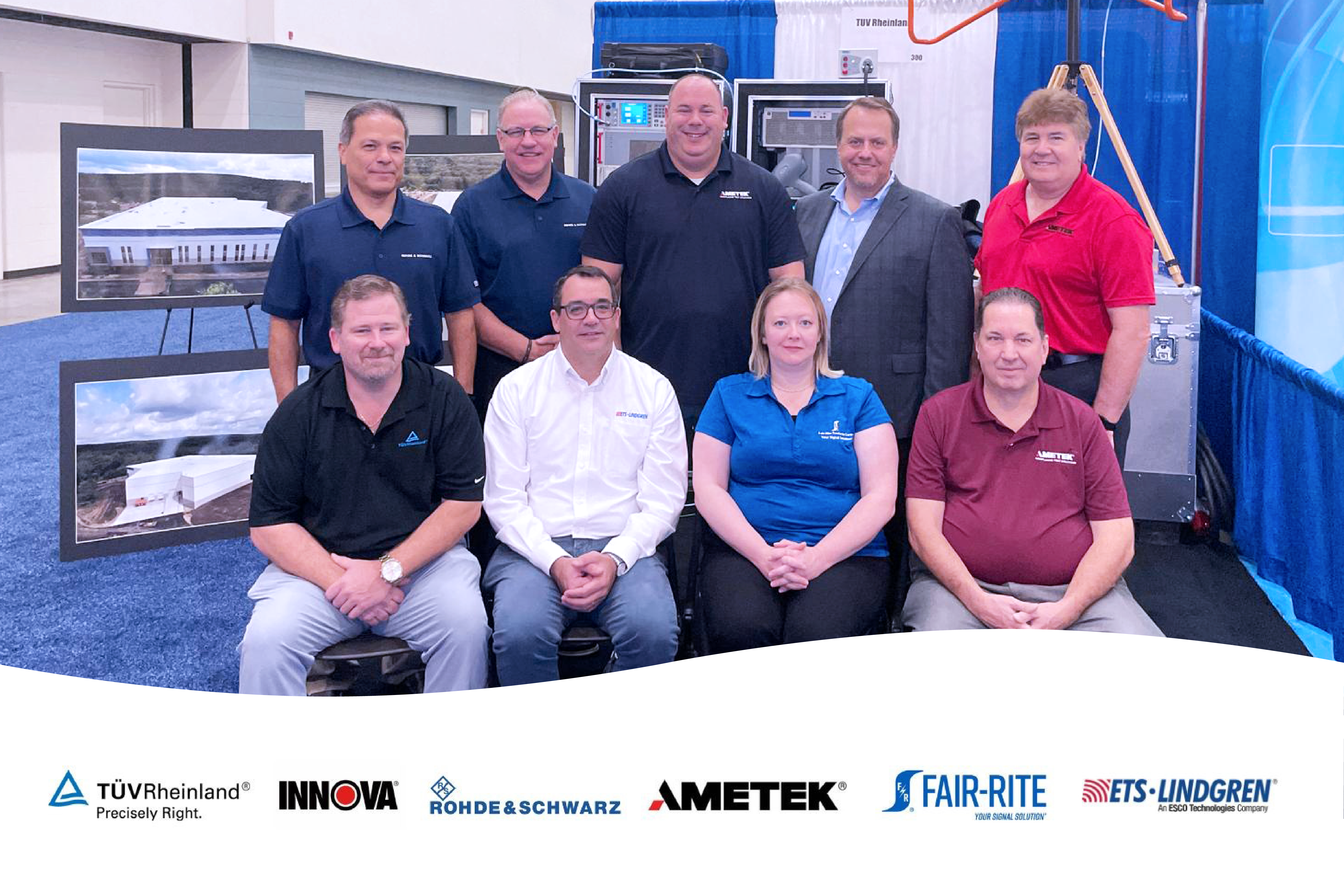 These sessions will equip participants with invaluable theoretical and practical insights into the latest testing methodologies and techniques. By acquiring these knowledge and skills, they will be well-prepared to design and manufacture cutting-edge electronic products.
"In addition to its comprehensive training programs, the Technology and Innovation Center will foster collaboration, troubleshooting, meetings, and customer engagement. It will provide a wide range of solutions including Electromagnetic Compatibility (EMC) Testing, Product Safety, Environmental Testing, Power Electronics, IP Testing, Laser Testing, Wireless Testing, R&D Testing, Semiconductor Testing, and Mechanical Testing", shared Michael Cronin, Vice President of Sales at TÜV Rheinland North America.
TÜV Rheinland reaffirms its commitment to creating a safer and more sustainable world by developing innovative solutions for partners and customers across various industries on a national, regional, and global scale. Furthermore, the company is establishing a solid foundation for the future of testing and certification, aiming to provide an all-in-one customer space and accelerate market transformation.
To learn more about the Technology and Innovation Center and future trainings, and to explore how these cutting-edge facilities can empower your business, visit our website or contact us today.
About TÜV Rheinland
TÜV Rheinland stands for safety and quality in virtually all areas of business and life. The company has been operating for more than 150 years and ranks among the world's leading testing service providers. It has more than 20,000 employees in over 50 countries and generates annual revenues of around 2.3 billion euros. TÜV Rheinland's highly qualified experts test technical systems and products around the world, support innovations in technology and business, train people in numerous professions and certify management systems according to international standards. In doing so, the independent experts generate trust in products as well as processes across global value-adding chains and the flow of commodities. Since 2006, TÜV Rheinland has been a member of the United Nations Global Compact to promote sustainability and combat corruption.
Republished by kind permission of TUV Rheinland